ニュース
Mr. Shunya Sadaki, 2nd year student, performed poster and oral presentations at the 8th Annual Meeting of Japan Muscle Society and received the Student's Award.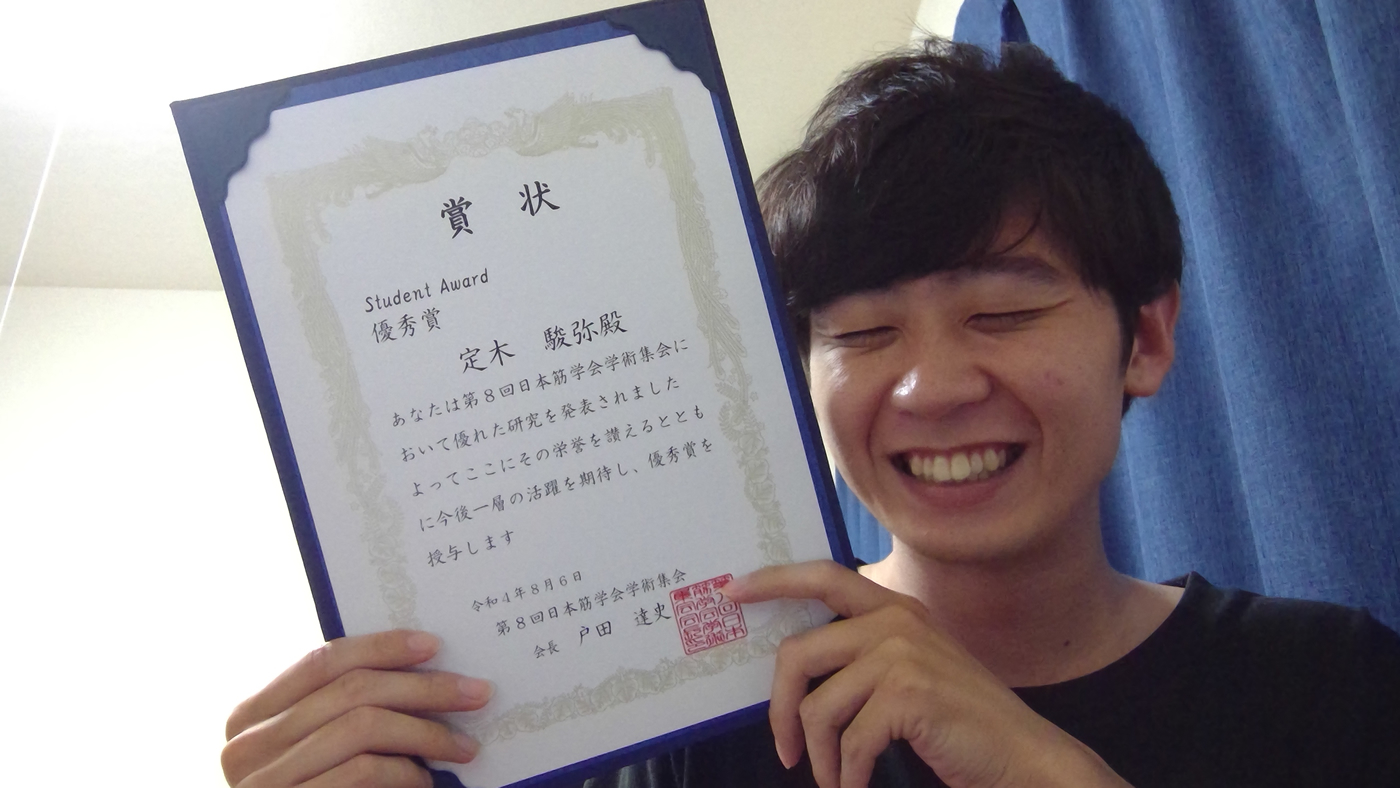 Title: Transcription factor large Maf family is a principal regulator for fast-twitch myofiber determination
Authors: Shunya Sadaki, Ryo Fujita, Takuto Hayashi, Ayano Nakamura, Yui Okamura, Sayaka Fuseya, Michito Hamada, Eiji Warabi, Akihiro Kuno, Masafumi Muratani, Risa Okada, Dai Shiba, Takashi Kudo, Satoru Takahashi
[Message from Shunya]
I am honored to receive this award. The Ph.D. Program in Humanics has provided me with a comfortable environment, including financial support, which has allowed me to concentrate on my research. I would like to thank all of my teachers, and all of the SIGMA office for their support outside of my studies.