Learning from different fields opens up new possibilities.
Three students enrolled in 2019 talked about their impressions on their student life. What are they working on and what is the fun of learning a different field?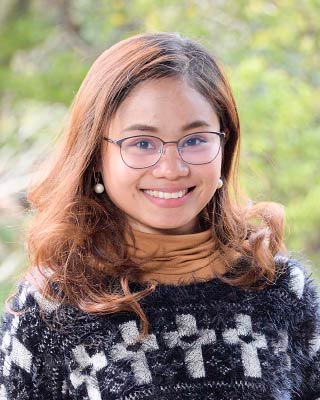 Michelle Jane Clemeno Genoveso
Research Area

Infectious disease / Cryo-electron microscopy

Mentors

Faculty of Medicine, Dr. Atsushi Kawaguchi
Life Science Center for Survival Dynamics, Tsukuba Advanced Research Alliance (TARA), Dr. Kenji Iwasaki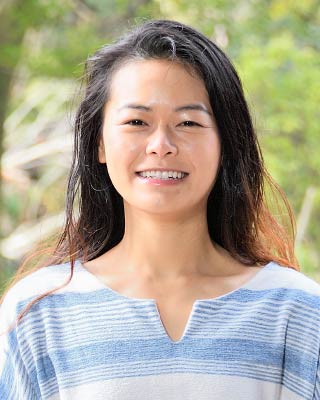 Seioh Ezaki
Research Area

Orthopedic Surgery/Cybernics

Mentors

Faculty of Medicine, Dr. Masashi Yamazaki
Faculty of Engineering, Information and Systems Dr. Kenji Suzuki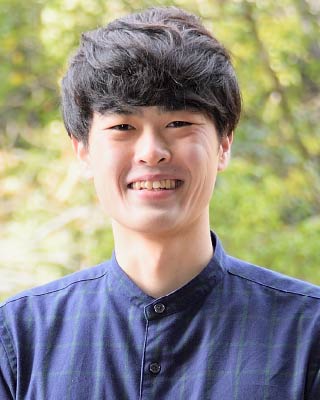 Shinya Nakata
Research Area

Sleep medicine / Bioinformatics

Mentors

International Institute for Sleep Medical Science, Dr. Masashi Yanagisawa
Faculty of Medicine, Dr. Haruka Ozaki
Seioh>I was studying robotics and medicine before entering this program, so it was very natural to move to Humanics where I could study two fields, but Michelle also moved from another program right? How did you know about Humanics?
Michelle>I was taught by my supervisor. I was introduced to the Humanics Degree Program when I was thinking about going from a master's program to a doctoral program. I thought that this program will be a great opportunity to meet not only researchers from my field but also experts in engineering and computer science.
Shinya>I also felt fascinated to be able to learn not only one field but also other fields. I was thinking of getting a PhD from the beginning, and wanted to learn as much as possible when I was a graduate student. But I think engineering and informatics would have been difficult to study without entering Humanics.
Michelle>Shinya, when is your happiest moment?
Shinya>After all, I enjoy taking classes in other fields. It would be a good time to get together with Humanics members. I get a lot of stimulation from my classmates. The research content is different.
Seioh>The good thing was we have chance to spend a time together in classes and summer programs with other Humanics students, so that we could understand each otherwell I also liked QE. I was glad to receive many comments from professors in different field.
Michelle>The students can build great camaraderie because aside from taking classes together, they also participate in seminars, workshops and even out of the country summer programs. As Ezaki said, the QE was challenging for us because we are the first batch however, we did our best to set a good example for the next batches of Humanics students.
Shinya>Before I entered Humanics, I couldn't imagine much about collaborative research with a different field, but I gradually became able to imagine while taking classes or visiting other laboratories.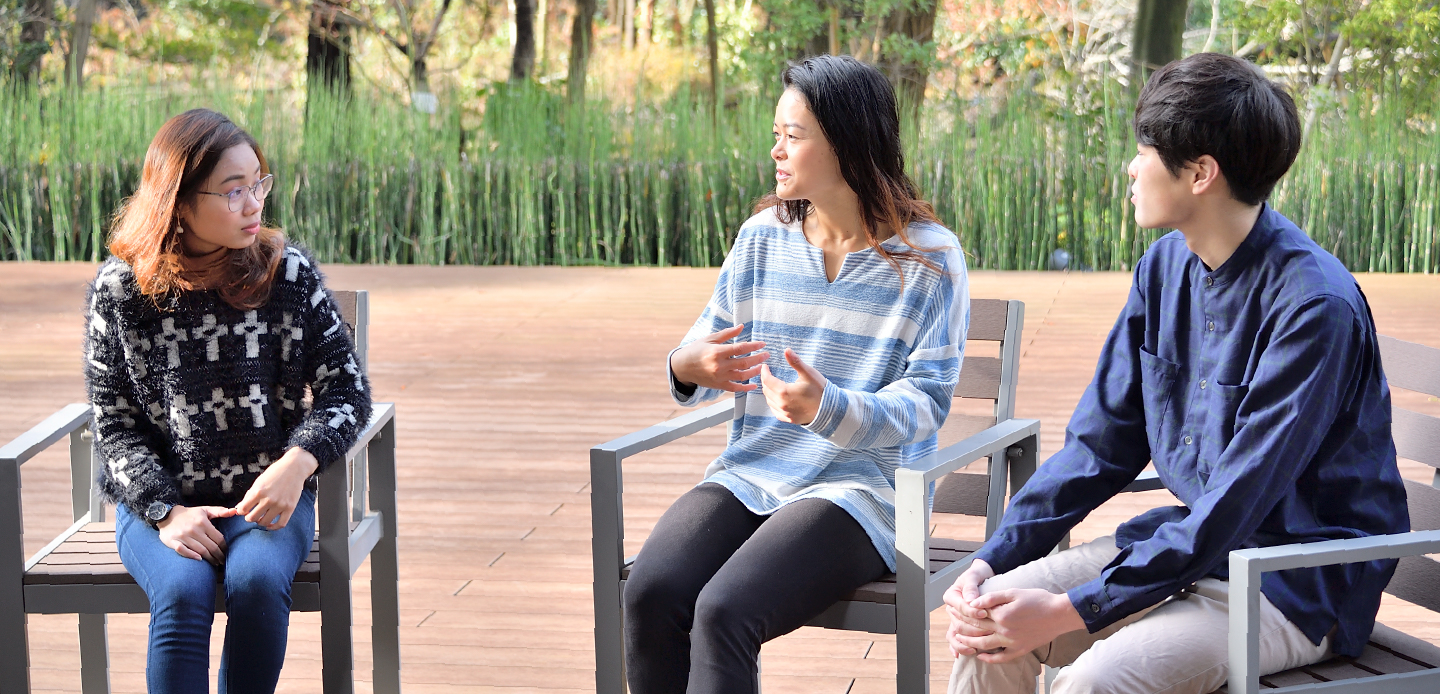 Seioh>I loved the AI class Basic mathematics and physics were taught in the class. What especially impressed me was, the professor gave us lot discussion chances during the class from philosophical perspectives. Thinking about "what is intelligence?" and "what is AI" from fundamental view was a totally new experience.
Michelle>Before entering Humanics, I thought that engineering and informatics serve as powerful tools for solving problems in medical science. However, through Humanics I realized that the fusion of these fields (medical science, engineering and informatics) creates a brand new discipline that offers more efficient solutions to the challenges in the society.
Seioh>You used the Travel Grant, right? I also joined the summer program at the University of Edinburgh and was inspired by the overseas research facilities. After experiencing academic discussions and presentations during the summer seminar, I got a confidence of presenting about my research. Then, I attended a number of conferences overseas. You will get the opportunities to participate in your first experience without hesitation, so your motivation for research will increase.
Shinya>That's right. The hurdles to participate in overseas conferences are quite high unlike in Japan, so I am grateful for the student travel grant. I intend to use it when attending overseas conferences. Furthermore, Humanic's economic support does not need to be repaid. When research gets busy, I don't have time to work part-time. By the way, what do you do to improve your skills?
Seioh>I participate in workshops and lectures voluntarily to learn the techniques required for own research. In the medical-engineering collaboration field, it is often difficult to completely follow up the trends only with literature. The workshops allow us to meet teachers who are active in foremost line in various fields, so exchanging contacts will increase our chances to get new knowledge. I think it's also a valuable opportunity to explain our research and get their advice.
Michelle>I try to take full advantage of all learning opportunities. I participated in several cryo-electron microscopy training workshops and practiced programming to enhance my skills. In parallel, I also try to carry out several biochemical experiments. But the most important thing for me is to have regular discussion with my mentors. But the most important thing is to have a discussion with your mentor.
Shinya>That's very important. I'm in the lab of my deputy mentor teacher right now, participating in bioinformatics-related journal clubs and reading circles to learn the math necessary to use informatics, and spending time there is very exciting and fun I do. It may be great to focus on your interests.
Seioh>I think it is difficult for anyone to try to raise the two specialized fields studied in Humanics to the same level. Rather than understanding the specialty from the basics, we have to consider how can wegrasp the big flow and relate them to our specialty. If you we can see that, I think that everyone can play an active role in our required place.
Shinya>This is one of the things I want you to keep in mind when learning Humanics. What is Michelle's future dream?
Michelle>I want to be a bridge between medical science, engineering and computer science. I would like to be able to work with medical scientists and engineers and smoothly share ideas with them. What is Seioh's dream?
Seioh>I want to create a society where people can stay healthy and live longer, without visiting hospitals too much. I want to explore new ways of embodiment as well. From now on, not only engineering technology for treating diseases but also applied science that expands human perception and body functions will be pursued, so I am looking forward to its evolution.
Shinya>I don't know yet whether it's academia or industry, but in the future I want to work as a researcher. I think that new discoveries and flexible ideas come from a wide range of knowledge, so I want to gain a variety of knowledge through Humanics.
Seioh>Humanics has a lot to learn, so I think we can still grow s lot. I am looking forward to meeting everyone in the future.
Michelle>Then we will discuss again!