ニュース
Mr.Juan Carlos Neira Almanza, 3rd year student, took part in the 2022 Biomedical Innovation and Entrepreneurship Training Course for SPARK Asia and Oceania.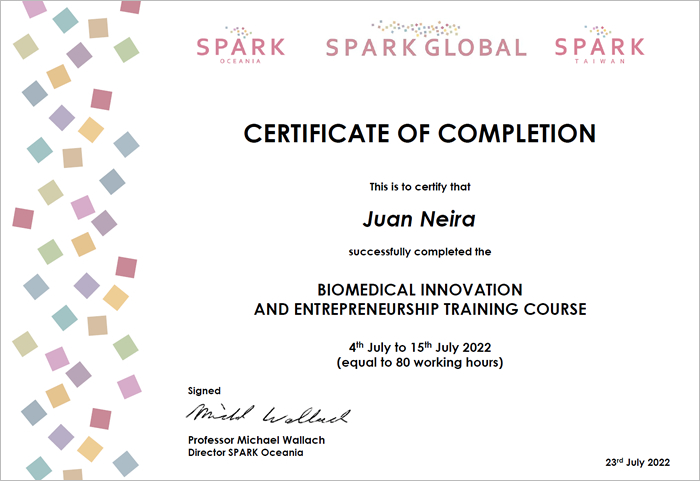 It was a two-week online course where he interacted with other students and faculty members from the University of Tsukuba and students and faculty from Taiwan and Australia. The course consisted of lectures about Innovation, IP, Creative thinking and Business planification and presentation, with workshops focused on applying the concepts into the creation of a solution targeting an unmet need in the area of Medical Sciences.
Mr.Juan worked in a group of four, with three Taiwanese students, on proposing a cell sheet therapy for the treatment of Intrauterine Adhesions (IUA). They pitched their idea in a 20-minute presentation at the end of the course, receiving interesting feedback and some good comments.
Click here to read more about SPARK AT STANFORD: Spark Program in Translational Research.
[Message from Mr.Juan]
I would encourage all students to take this course because even though for many the entrepreneurship path is not an option, you can learn more about the process of translational research, how to protect ideas and give better presentations.