Fields of study:

Data science / Public health
Mentors:

Dr. Haruka Ozaki / Dr. Makoto Tanaka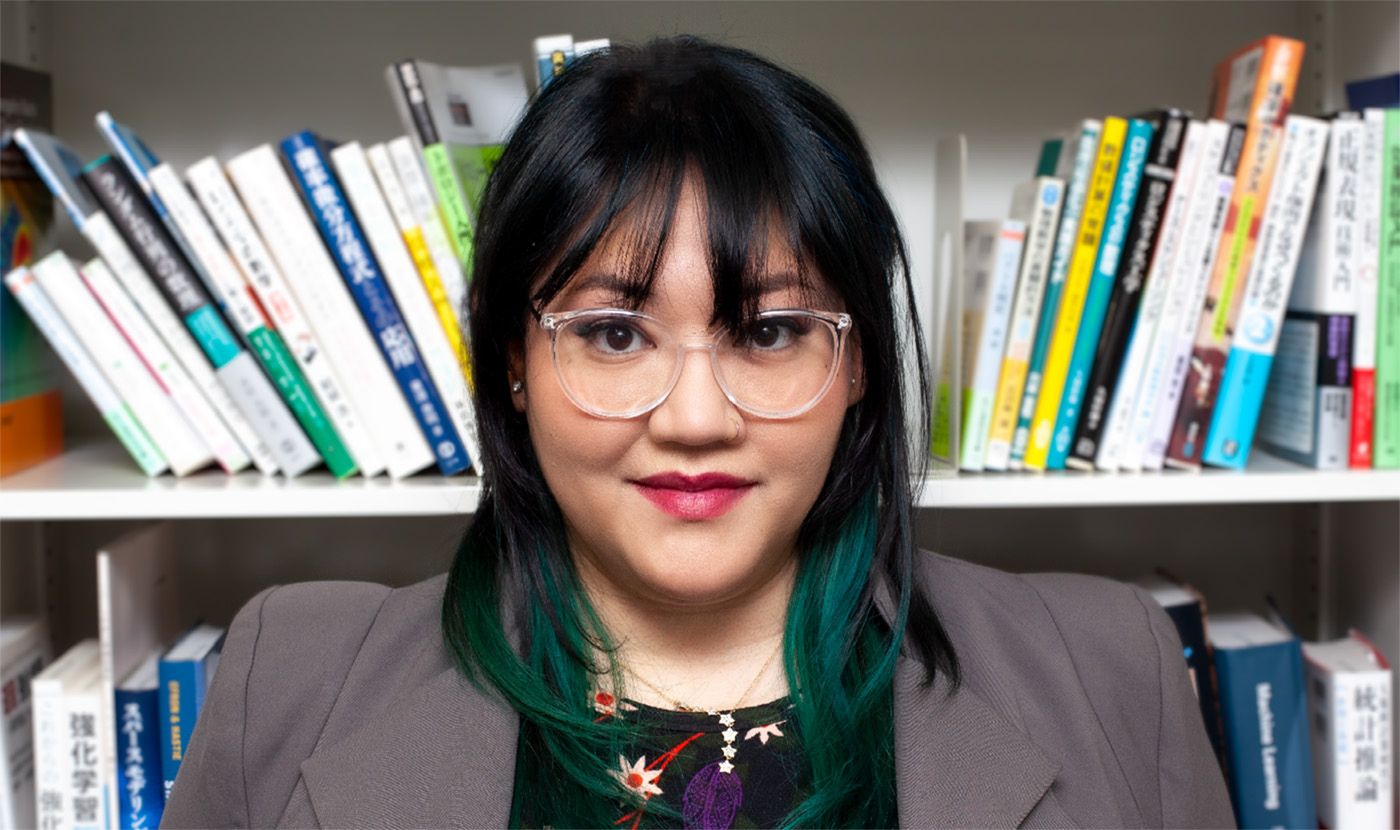 Interdisciplinarity to Improve Patient Outcomes
Before moving to Japan to pursue my graduate studies, I worked as a Registered Nurse in the Washington DC metropolitan area, USA, specializing in Gynecological Oncology surgeries, robotically assisted surgeries, and the implementation of Electronic Medical Records (EMR). Additionally, I have a Bachelor of Science in Nursing and a Bachelor of Arts in English Language Arts, both from universities in the USA. After moving to Japan in 2016, I completed my Master of Public Health research at the University of Tsukuba, as part of the Department of Clinical Trial and Clinical Epidemiology.
Through my master's research, I extended my practice from focusing on an individual's health to a community-based approach. I wanted to continue to acquire new knowledge and practices to improve health globally, which brought me to the Humanics program. The unique interdisciplinary approach that the program offers allows me to combine my drive to improve community health and the implementation of cutting-edge technology in medicine. My research is focused on improving the prediction of medical complications through analysis of EMR data. It is highly reliant on collaboration and bringing together many individuals from different fields. I am working to bridge the gap between data sciences and medical practice to improve patient care.
With the guidance of my dual mentors, I am able to freely direct the goals and progress of my own research. This has allowed me to have greater control of the topic and methods of how I conduct my research. However, with this freedom comes the greater accountability of ensuring that I stay on track and seek out assistance when needed. Thankfully, the financial "Education and Research Support" provided by the university, after passing the QE, allows for me to give all of my attention to completing my research. Despite the high-pressure of completing my PhD, the extensive support, both financially and academically, enables me to find balance, enjoyment, and fulfillment in my student life.
[Time table of an ordinary day]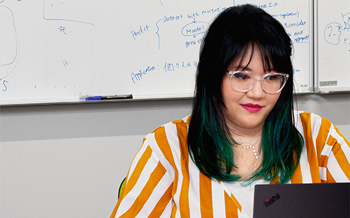 With access to multiple academic sources, I am able to improve my foundation in data science.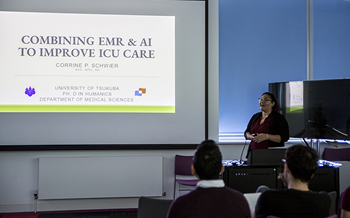 We have many opportunities to present our work during international conferences. Here I am introducing my research to medical researchers at the University of Edinburgh.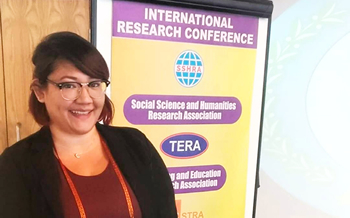 Thanks to our interdisciplinary studies, we are able to attend and participate in conference covering a wide variety of topics.