ニュース
Ms. Nailil Husna, 1st year student, won the Best Pitch Award at the 2022 Biomedical Innovation and Entrepreneurship Training Course for SPARK Asia and Oceania.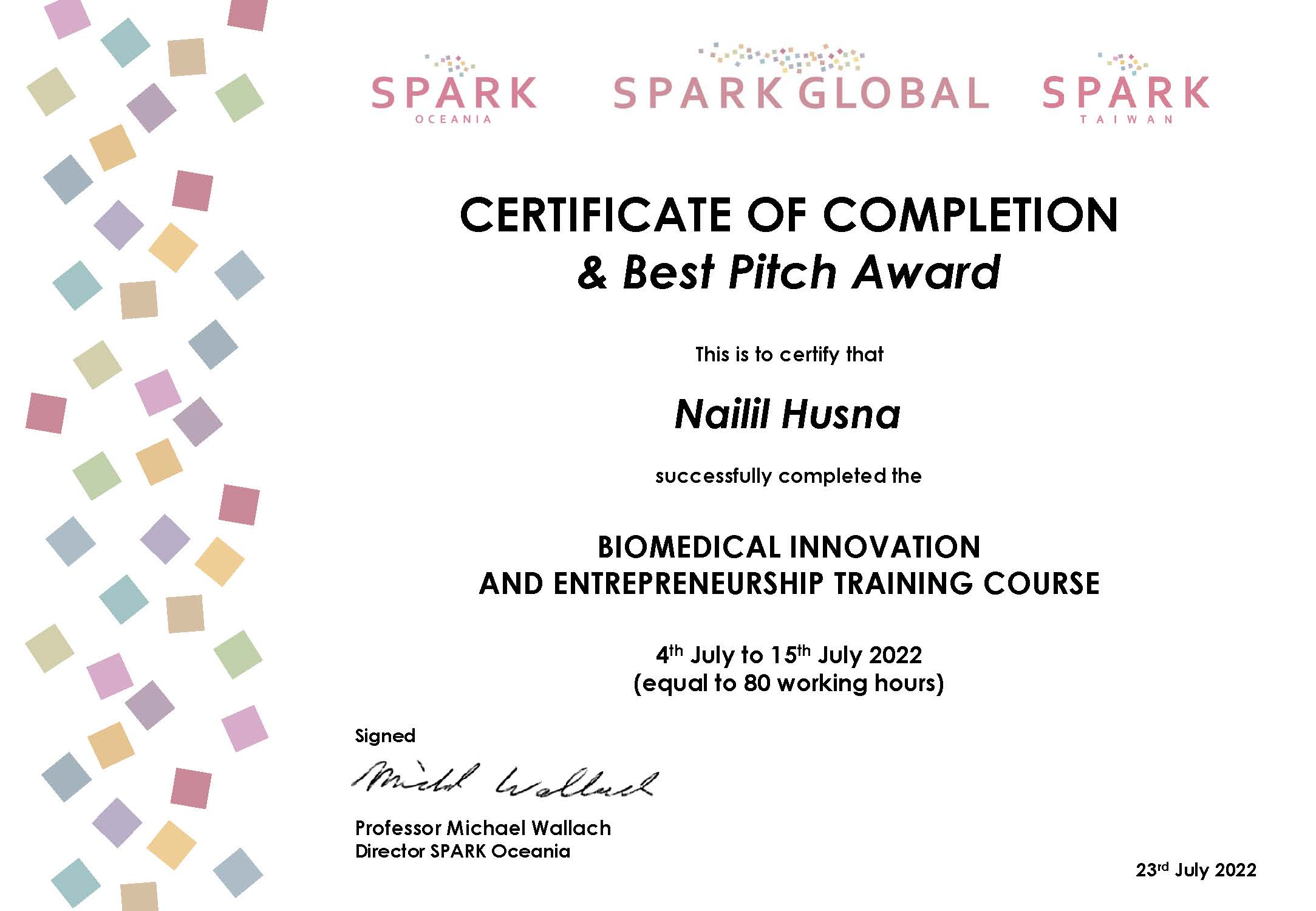 This course consisted of lectures about Innovation, IP, Creative thinking and Business planification and presentation, with workshops focused on applying the concepts into the creation of a solution targeting an unmet need in the area of Medical Sciences.
Click here to read more about SPARK AT STANFORD: Spark Program in Translational Research.
[Message from Nailil]
I was selected to participate a two-weeks virtual intensive training course of biomedical Innovation and entrepreneurship organized by SPARK Asia and Oceania, and gained full financial support. My group won best pitch award after presenting an innovative idea and its business model for alternative ischemic stroke treatment.
The title of the project is "Gingkothronox: an alternative thrombolytic agent for ischemic stroke employing natural bioactive compound with nano based drug delivery system"
Presenters : Nailil Husna, Somar Israel D. Fernando, Chen-Hua Chiang, Hao-Pin Chiu