ニュース
Ms. Margaux Noémie Lafitte, 3rd year student, performed an oral presentation at 95th Annual Meeting of the Japanese Orthopaedic Association.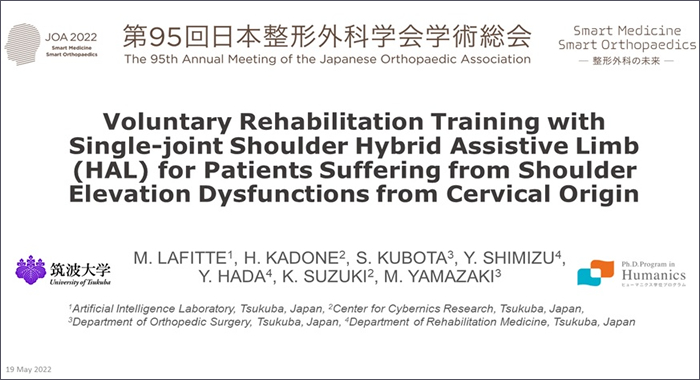 The title of the talk was "Voluntary Rehabilitation Training with Single-joint Shoulder Hybrid Assistive Limb (HAL) for Patients Suffering from Shoulder Elevation Dysfunctions from Cervical Origin" and reported her work of the past year.
[Message from Margaux]
Presenting your work in front of people outside of your team is always a good opportunity. It allows you to get external feedback and to consider directions you might not have thought of before. I am grateful I had the opportunity to present in such a renowned conference and I learned a lot from this experience.