ニュース
Mr. Shinichi Miyazaki, 3rd year student, performed an oral presentation (online) at the 46th Annual Meeting of Japanese Society of Sleep Research.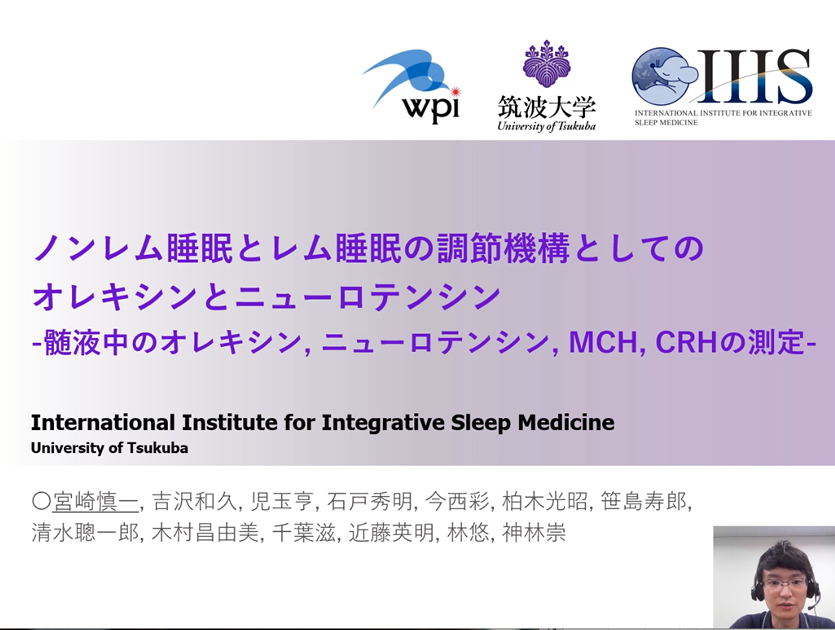 It was Mr. Miyazaki's first presentation on the theme of human sleep, and he mainly contributed to data analysis and providing the presentation.
[Message from Shinichi]
This time I was very fortunate to have the opportunity to perform the presentation about human sleep. Since I usually study invertebrates, it is hard to summarize mammalian sleep and perform the presentation; however, I had a good experience. I would like to continue my research focusing on clinical application as my goal.