学生紹介
専攻分野

|画像処理/外科手術支援
指導教員

|北原 格先生 / 小田 竜也先生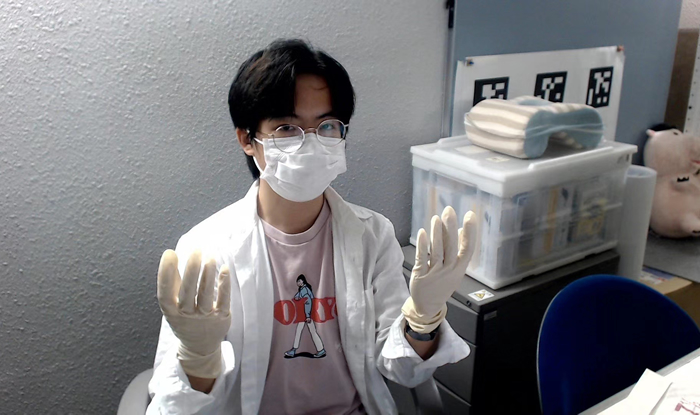 Let technology becomes wings of surgery
I was a software engineering major at HIT in college. However, from a young age I wanted to be a surgeon and watched a lot of medical dramas such as "The White Tower", "The Black Pean" and "Doctor X". I was fascinated by doctors, especially surgeons, on the operating table. Since then I have been planning to use what I have learnt to contribute to the smooth running of medical and surgical procedures.
When I explained my research aspirations to my main professor, he recommended the Humanics project - an interdisciplinary project between medicine and science. I was thinking, "Oh my God! This is a research program just for me!" and I couldn't wait to apply for it.
Because of the double-mentor system of Humanics, I was able to meet two very distinguished professors who are experts in the fields of image processing and surgery. I often had to ask Prof. Oda for support on data acquisition and research, and Prof. Kitahara's advice was always very useful in terms of implementation methods and development perspectives of the technology. The range of student support at Humanics is very comprehensive and satisfying, academically we have regular seminars to discuss research progress and the wealth of research support allows me to have sufficient funds to buy research equipment or travel to academic conferences.
Most importantly, I have met very great students, professors and staff in Humanics. We have different academic backgrounds and nationality, but they always help me in my interdisciplinary research and in my study life. It made me realize that I was not fighting alone.
【ある1日のスケジュール】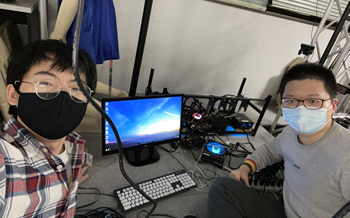 Assembling and installing our processing system with lab-members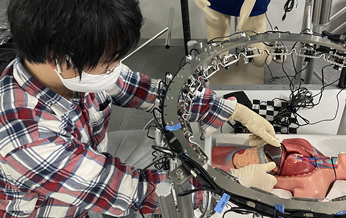 Use proposed system to capture simulated surgery video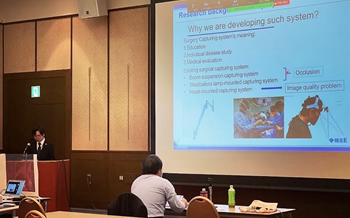 Presenting research progress and results at international conferences