Briefing session on entrance examinations (2019.10.19)
The Ph.D. Program in Humanics will hold a briefing session entrance examinations on April 2020 (Enrollment for April, 2020 or October, 2020).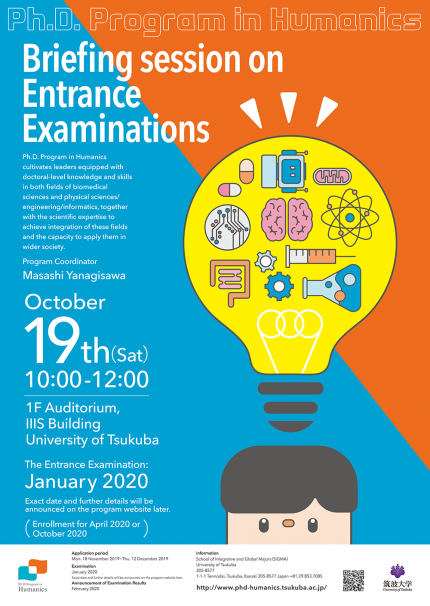 If you are thinking about going on to a doctoral course, if you are interested in bi-disciplinary research, if you want to study in University of Tsukuba, we look forward to your participation.
Details will be posted as soon as they are decided.
Date and time: Saturday, Octoebr 19, 2019
Venue: Tsukuba Campus, University of Tsukuba
Language: English